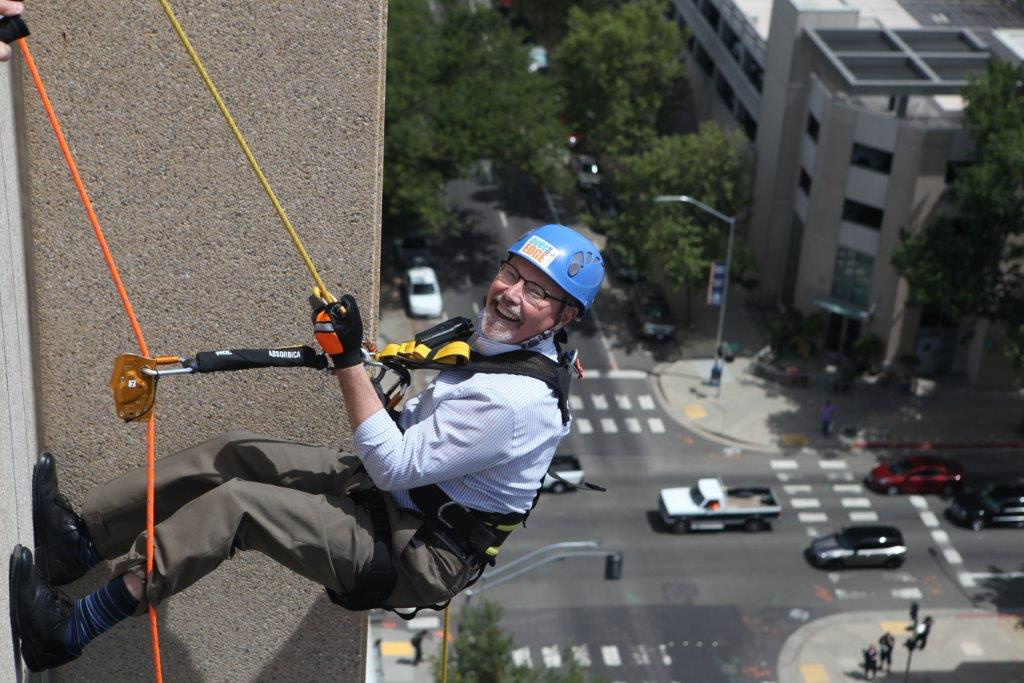 Sacramento County Supervisor Patrick Kennedy, a fourth generation Sacramentan, was elected to represent District 2 on the Sacramento County Board of Supervisors in June, 2014. As a member of the Board of Supervisors, Patrick serves on over thirty boards and commissions, including:
Sacramento County Mental Health Board
Sacramento County Regional Sanitation District (Current Chair)
Sacramento Employment & Training Agency (Current Chair)
Sacramento Metropolitan Air Quality Management District
Sacramento Regional Transit (Current Chair)
Sacramento Transportation Authority (Past Chair)
Sacramento County Solid Waste Authority (Past Chair)
Sacramento County Criminal Justice Cabinet
Sacramento Area Council of Governments – SACOG
Sacramento Area Flood Control Agency (Past Chair)
Since serving on the Board, Patrick has focused considerable efforts on improving mental health programs, passing flood control initiatives, increasing access to healthcare, redesigning homeless programs, and establishing a system that promotes urban agriculture. He is currently leading an effort to hold opioid distributors accountable for the role in the opioid crisis.
Patrick was appointed to the No Place Like Home Program Advisory Committee, appointed by Governor Edmund G. Brown, Jr., providing leadership in the statewide effort to deliver housing for homeless people suffering from mental illness.
Prior to his election to the board, Patrick was a private practice attorney and served on the Sacramento City Unified School District Board of Education since 2008. Among his many accomplishments on the school board, he started the Healthy Foods Task Force, enabling thousands of school children, particularly those from very low income households, to eat healthier and locally sourced meals at breakfast lunch and dinner throughout the year; secured the use of the closed historic Freemont School site for community arts groups (now known as the CLARA Studios for the Performing Arts), delivering more arts programs for students; pushed through the first comprehensive anti-bullying and restorative justice policies; and, led the way for the development of a modern central kitchen. He also chaired the successful bond campaigns, Measures Q and R, to raise $410 Million to improve Sacramento's schools.
Previously, Patrick served on the Sacramento City Planning Commission from 1993 to 2004, the Sacramento Housing and Redevelopment Agency's Oak Park Project Area Committee, the McClellan AFB Reuse Planning Team, the South Sacramento RT Alternatives Citizens' Advisory Board, and a variety of school committees.
Patrick's long record of community service includes serving as President of the Oak Park Neighborhood Association, Founding President of the Hollywood Park Neighborhood Association, and a Board Member of Sacramento Self Help Housing, The Health Project, the Sacramento History Foundation, and the Historic California Governor's Mansion Foundation.
As Associate Director for Statewide Initiatives for the President of the University of California and the Digital California Project from 2001 to 2004, Patrick advocated for improved technology access for California's K-12 students, bridging the "digital divide" to serve those children with the greatest needs.
From 1991 to 2001, Patrick worked for the Sacramento Municipal Utility District (SMUD), where he managed a statewide effort to commercialize and promote battery powered, zero emission vehicles and develop a statewide charging infrastructure network.
After receiving his degree from Sacramento State University, Patrick attended law school at night while raising a young family, graduating from Lincoln Law School of Sacramento. In 2017, Patrick was honored as Lincoln Law School's Alumnus of the Year.
Patrick grew up in Sacramento County's District 2. He and his wife Judy, an artist and special education teacher, raised their four adult daughters in Hollywood Park.
2018 Endorsements (partial list)
Stonewall Democratic Club of Sacramento

Insurance Commissioner Dave Jones

State Treasurer Phil Angelides (Ret.)

Congresswoman Doris O. Matsui

Congressman Ami Bera

State Senator Richard Pan

Assembly Member Ken Cooley

Assembly Member Jim Cooper

Assembly Member Kevin McCarty

Mayor Darrell Steinberg

Council Member Larry Carr

Council Member Eric Guerra

Council Member Steve Hansen

Council Member Jeff Harris

Council Member Rick Jennings

Council Member Jay Schenirer

Mayor Donald Terry

Council Member Stephanie Nguyen

School Board Member Jay Hansen

School Board Member Michael Minnick

School Board Member Jessie Ryan

School Board Member Darrel Woo