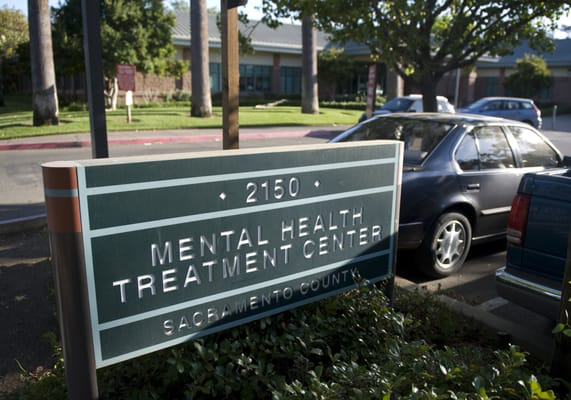 Improving our mental health services delivery in Sacramento County has been my top priority since getting elected.  I am pleased to report that with substantial recent investments by the Board of Supervisors in mental health services, Sacramento County Behavioral Health has taken strides to create new options and enhancements to the Mental Health Services system in our community.
The new services are appropriately tailored to the level of care needed, can reduce emergency department visits and can be a suitable alternative to inpatient hospital services.
"The clinicians have been a welcomed addition and resource to our team," says Sheriff's Deputy Nate Grigich, Mobile Crisis Support Team North Deputy​. "With the help of the clinician, we are able to connect clients that previously may have ended up in jail or the Emergency Department to appropriate mental health services."
New and expanded services include:
Mobile Crisis Support Teams: Expanding from two teams to four, each of the Mobile Crisis Support Teams are dispatched through law enforcement to provide immediate engagement with individuals experiencing a mental health crisis. Teams are comprised of a behavioral health services clinician and a law enforcement officer or deputy who is trained in mental health crisis response.
Crisis Residential Facilities: Designed for people who need acute psychiatric care, but can be appropriately served in a voluntarily community setting, the Crisis Residential Program provides a homelike atmosphere with 24/7 staffing, coordination of care, intensive crisis support and intervention, individual/group psychosocial rehabilitation support and therapy, family meetings, medication monitoring, peer counseling, and discharge planning.
This program is designed to avert a psychiatric admission or shorten the length of an inpatient stay and promote recovery, personal responsibility, with self-help strategies to support clients' transition to the least restrictive living situation upon discharge.
A Crisis Residential Facility opened by Sacramento County in partnership with Turning Point Community Programs in June 2016. The 15-bed facility in Rio Linda is one of four planned – with two more slated to open by the end of 2017. These additional facilities will further reduce inappropriate hospitalizations and emergency room use as the first line of treatment for mental health services.
Mental Health Urgent Care Clinic: Targeted to open later this year, the Urgent Care Clinic will provide unscheduled walk-in service, referrals to appropriate mental health treatment providers, and identify any service gaps.  Located on Sacramento County's Mental Health Treatment Center campus, the clinic will have the capacity to serve 300-400 people a year.
Mental Health Navigators: Eighteen mental health triage navigators are located at different local area health systems to ensure that individuals are linked properly to community services. Locations include the six local emergency departments, the main jail, and Loaves & Fishes.
A recent example of the Mobile Crisis Support Team's (MCST) success involved a man who was picked up by deputies for making a disturbance at a children's park. Law enforcement was planning to take him to jail for being under the influence in public. Working with the clinician, the MCST was able to identify that the man had a conservator and had been missing for approximately two weeks. He was experiencing psychotic symptoms – including disorganized thoughts and speech, and hallucinations.
The MCST transported him to the Emergency Room for medical clearance to ensure there were no underlying medical conditions needing immediate attention. Upon clearance, he was taken to the County's Mental Health Treatment Center, provided a mental health assessment and stabilization and reconnected to his mental health provider and conservator. They were able to provide the appropriate services and avoid incarceration.
These comprehensive program initiatives are a continuation of the realignment of the way Sacramento County delivers mental health services. As I said, this has been a priority for me since first elected to the Board of Supervisors..
There is not a 'one-size-fits-all model'; the goal is to have a continuum of services to address the needs of the community at all levels in a more appropriate setting and in a more timely manner. These steps get us closer to that goal.