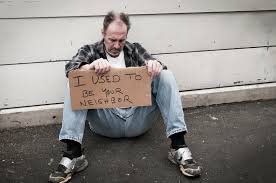 On March 21st 2017, the Sacramento County Board of Supervisors unanimously approved four initiatives to reduce homelessness with the intent to:
improve the family homelessness sheltering system;
support the strategic use of transitional housing;
establish a low-barrier Full Service Rehousing Shelter, and;
implement a new supportive Rehousing program that will employ intensive case management and Rehousing supports in conjunction with dedicated Public Housing Authority housing resources.
County Initiative #1 will redesign the Family Homelessness Response and Shelter System to require family shelters to prioritize unsheltered families, make entry easier for families, mandate acceptance of families for housing services, and exit most families to permanent housing within 45 days. The proposed system would simplify access to shelter entry and maximize bed utilization.
County Initiative #2 will preserve the already successful Mather Community Campus (MCC) Residential and Employment Program on the former Mather Air Force base campus. The County would provide replacement funding to continue transitional housing and employment programs at MCC for 183 single adults experiencing homelessness when HUD funding is discontinued by the federal government on September 30, 2017.
County Initiative #3, a Full Service Rehousing Shelter, will serve those with the highest barriers to traditional services and shelter.  Staff proposed that the County fund a local provider to open a 24-hour, low-barrier Full Service Rehousing Shelter designed to shelter and rapidly re-house persons who are difficult to serve in traditional shelters or services.  Stable exit will be the primary objective of comprehensive on-site case management
County Initiative #4, the Flexible Supportive Rehousing Program, would employ an approach to target "frequent utilizers" of county services, traditionally the highest cost recipients of services, and the most difficult to serve. The Program would provide a highly flexible solution, employing proactive engagement, "whatever it takes services", and ongoing housing subsidies to engage and stably re-house this target population.
The report approved by the Board provided a road map to reducing homelessness, including milestones and time frames. Further discussions will take place during the Board's budget discussions in June.
"I commend my colleagues and our staff for taking on this comprehensive approach to tackling the sad state of homelessness in Sacramento County, where lives are literally at stake" said Supervisor Patrick Kennedy. "Moving forward I expect to see assurances that this large public investment is working. Bottom line is that we cannot keep doing business as usual."